The Children of San Quentin
by Mike Thomas, ©Pacific Sun, Dec. 24, 1997
©Photographs by Ron Greene
Tucked away along a narrow street that dead-ends at the infamous maximum security lockup's front gate, The House at San Quentin sits in a location that would be dreary under nearly any circumstances. Viewed for the first time in a driving December rainstorm, the scene is downright depressing.
But as one approaches the small, bright yellow house itself, home to a hospitality center for visiting families and friends of inmates, another impression emerges. The House's annual children's Christmas party is in full swing. Strands of tiny, multicolored lights frame the front windows. Inside, a cozy, cheerily decorated living room is crammed full of presents and celebrants of all ages. (Although most kids are black and Hispanic, ages 4 and up.) A majestic, tinsel-draped Douglas fir stands in the corner, and Santa Claus holds court on the sofa. In an adjoining room, revelers chat, sip apple juice and snack, while four young contestants carry on a boisterous game of Pictionary™.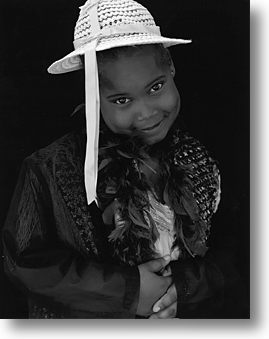 Party goers have come as far away as Chicago to visit loved ones on the inside. The House's program director, Joan Resnikoff, greets each arrival, strangers and reporters included, with a heartfelt hug. She jokes that she only shakes when she's scared. After watching her firmly but gently massage the gathering's diverse tangle of personalities for an hour, one wonders what sort of calamity it would take to ruffle this woman's composure.
Not long ago, she explains, it looked as if this year's Christmas party would go belly up. There wasn't enough money to acquire the necessary food, gifts and trimmings. So Resnikoff tirelessly worked her web of donors and made things happen. "I've never seen such generosity," she says. "Sometimes when you start to feel cynical, something like this happens and you feel silly for being [that way.] I can be overwhelmed by the love and generosity here."
For many inmates' relatives, love and generosity are commodities in scare supply. Among the manifold difficulties of raising fatherless families, prisoners' loved ones are often stigmatized and plagued for feelings of what Resnikoff describes as "guilt by association." As a result, many hide their prison affiliations. San Quentin visits are disguised as trips to grandma's, and missed spouses, boyfriends and dads are assigned imaginary military careers or even buried alive. The situation is especially hard on kids, who dread taunts of "con brat" and far worse.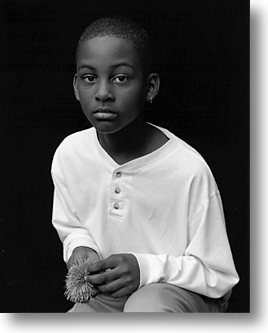 There's also the specter of intergenerational crime. Troubled children of incarcerated fathers can easily tumble into the same vicious cycle of antisocial behavior. "A huge percentage of children who have a father in prison will end up there themselves," according to Resnikoff. "So we try to give them an area where they can talk about it and not keep it bottled in. When they come here, there's a disciplined environment. They must learn to do conflict resolution. Does it go further in their lives? I hope so."
Day care and mentoring are offered in ordered but comfortable surroundings where kids can interact with other children in similar straits. Programs for women include HIV testing and education (incarcerated males face a four times greater risk of HIV infection than their counterparts in the general population) and various support groups.
Throughout California's state prison system, there are 26 other visitor centers where similar services are provided. All are operated under the auspices of Centerforce, a nonprofit agency founded in 1975. Bolstered by state research that shows reduced recidivism when convicts' family and community bonds are maintained, the Centerforce network endeavors to humanize the bleak prison experience while keeping those emotional bridges intact.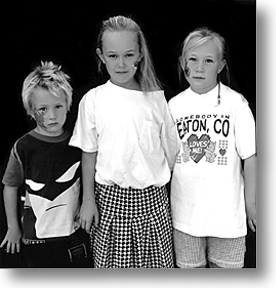 The relatives of inmates, often characterized as the "hidden victims of crime," deeply appreciate the effort. "They're so grateful to have a human face put on the institution," says Carrie Bancroft, The House's director of women's services. "We're trying to establish more of a peer community. This link is crucial. The families get treated like prisoners themselves when they go in there. The devotion of the visitors blows me away."

Devotion is a recurring theme around the House. Bancroft is quick to acknowledge the contributions of the facility's dedicated group of volunteers. Resnikoff claims her place among the ranks of the underpaid and overworked, but does so with a laugh that speaks volumes about her priorities. "The whole thing is a gift for me," she concludes. "I sure know I'm making a difference, and that's what's important."


Copyright 1997 Pacific Sun Newspaper



January 7, 1998
Letter to the Pacific Sun from Joan Resnikoff
Director, The House at San Quentin


Thank you for Mike Thomas's sensitive article "San Quentin's Children" in the December 24 issue of the Pacific Sun.

"The parent does the crime, the child does the time" is not just a catchy phrase, it is a reality. Relatives and children of inmates often feel guilty by association and will hide their prison affiliation in order to protect themselves from society's harsh glare. We hope that Mike's insightful article will help in producing more compassionate communities for "the child who does the time."

The house at San Quentin is an extraordinary place and we warmly welcome volunteers to join us. For more information, please phone (415) 456-4200, FAX 456-4203, or write: The House, 2 Main Street, San Quentin, CA 94964.
---

You'll find more photographs on the next page.
---
Ron Greene copyright 1997. You can contact me in Greenbrae California at (415) 461-1552 or by e-mail at ron@rongreene.com.

Revised: 14-Mar-98